Up There design rooms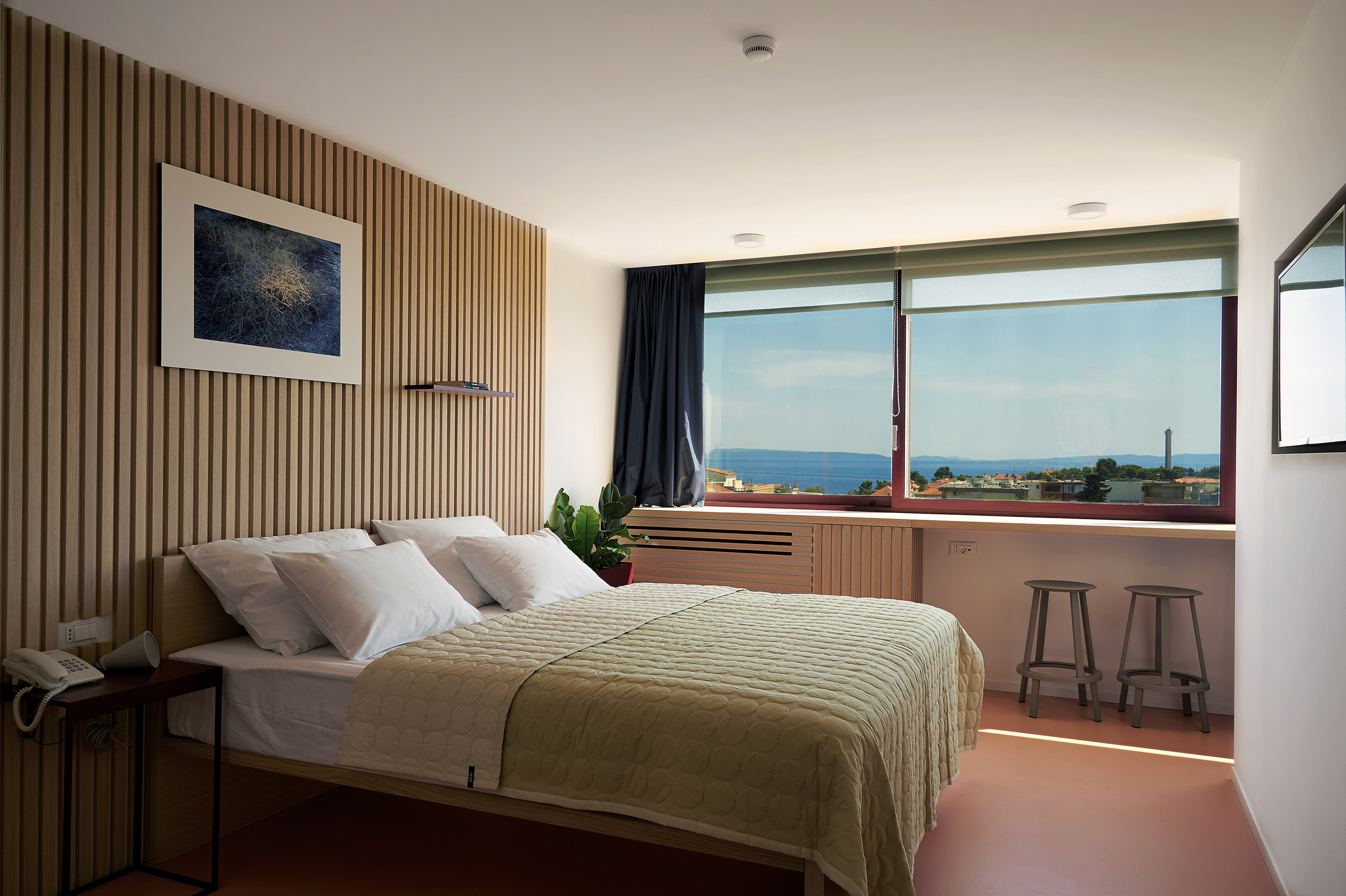 Up There design rooms are located on the 6th floor of the modernist skyscraper in Split, designed by Lovro Perković in 1964.
The visual identity and the interior reflect the integrative approach emerging from intensive communication with the multidisciplinary expert team and the client. The rooms are organized around a single corridor, each with a specific atmosphere and story, depending on the orientation and view on individual Split districts (Get, Varoš, Matejuška, Bačvice, etc.). The idea to use the local Split vernacular is integrated into verbal communication and elements of visual communication, such as colour coding depending on the orientation and landscape and the choice of photographic scenes documenting life in Split.
Book your stay ︎
#identity #spatial
UP THERE DESIGN ROOMS
client
Up There (Marko Bubalo)

authors
interior: Nina Bačun, Ivana Borovnjak, Maja Kolar
visual identity: Tina Ivezić

contributors
architecture: Andreja Duić ‣
interior art/photography: Jakov Lerotić
copywriting: Nenad Vukušić ‣
web design: Ana Labudović ‣
typography: Moderat (TightypeTM) ‣
project photography: Sanjin Kaštelan
production: Carpentry Bedenic ‣, Sika Croatia ltd. ‣, Kreativa interijeri, Pozor ltd., Fini print ‣
2016–17